Tecnogeo F
White non-woven needle-punched high-tenacity polypropylene geotextile.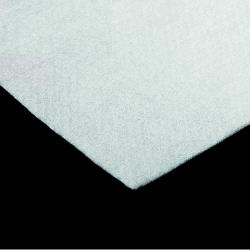 Functions
Protection, separation, filtration and reinforcement layer at the base of reliefs, to be placed between the subgrade and the foundation layer or in contact with waterproofing membranes.
Varieties
Tecnogeo F is available in different varieties, having gram-weight ranging from 300 g/m2 to 1200 g/m2.
| Varieties | Technical Sheet |
| --- | --- |
| TECNOGEO F | |