Fiber bonded floor coverings in rolls and tiles for heavy duty areas
Reusable giant tiles for the protection of sport floors and for fair floors
Heavy duty dirt traps, textile floors for doorways, commercial entrances and for aluminum profiles.

Entrance mats and runners for residential use

Articles on demand for the sport, shoe and automotive industry
Non-woven geotextiles
Woven geotextiles
Geogrids
Drainage geocomposites
Geomats and Biomats
About Us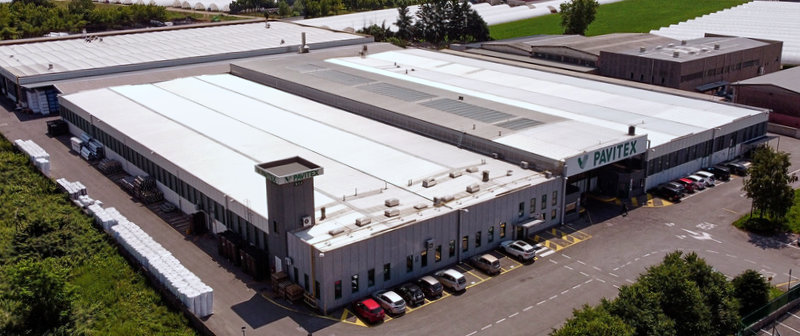 Viganò Pavitex is a modern company born in the Fifties by the entrepreneurial spirit of its founder, Angelo Viganò.
The Company has developed over years, consolidating its unique flexibility as well as its technical and commercial dynamism, based on modern equipment and up-to-date managerial techniques. Our quality system was brought in line with ISO 9001 in 1996.
Today Viganò Pavitex has two main departments:
All our activities are supported by a service of technical assistance and a modern laboratory for production control and research.